Video Production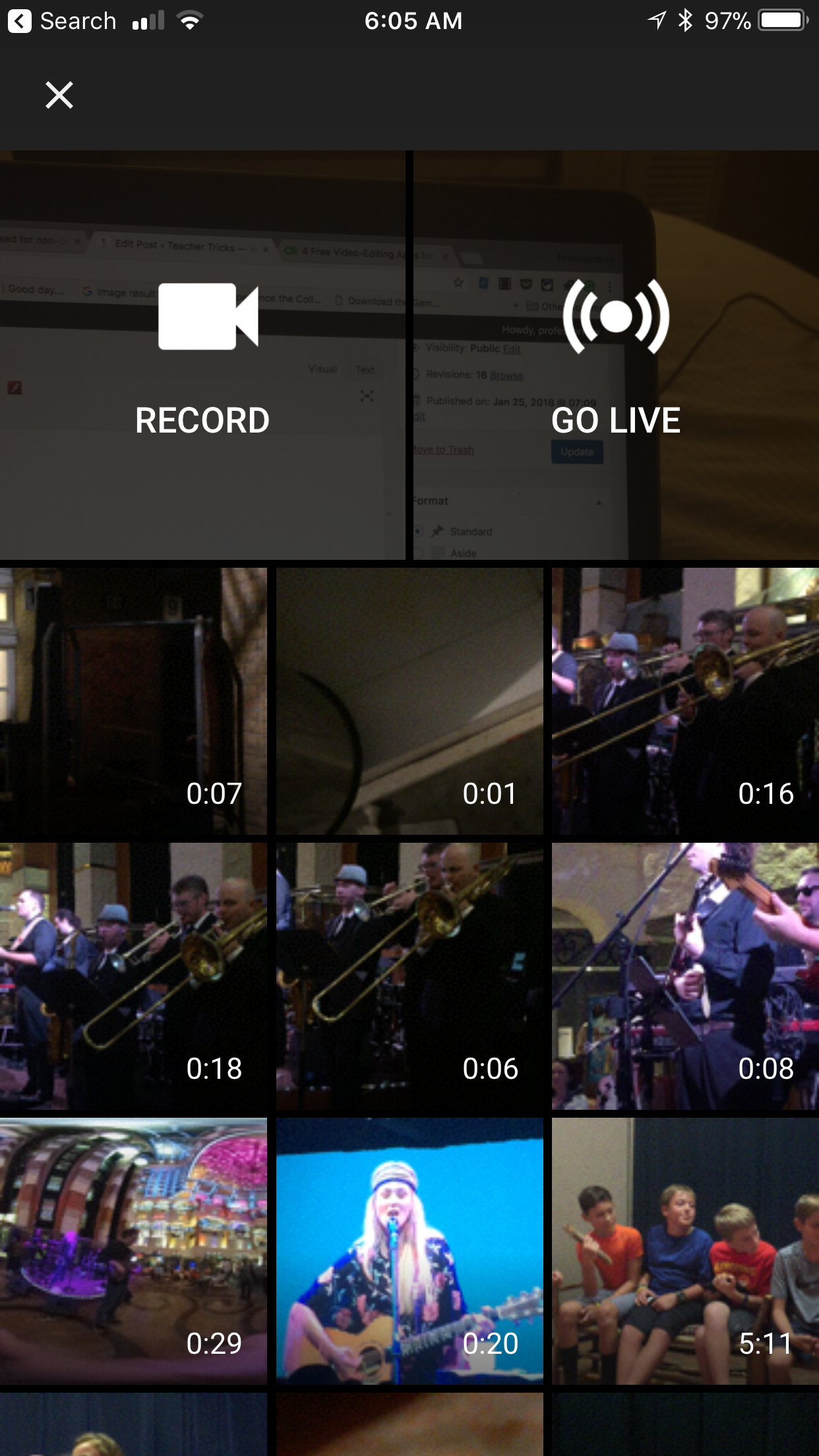 The YouTube App allows you to watch, stream and discover what the world is watching on YouTube. The app gives teachers and students a voice and a platform to discover the world. It is a great tool for curating content for the classroom. Teachers and students can also use this app for uploading their own pre-recorded content. They can also stream live as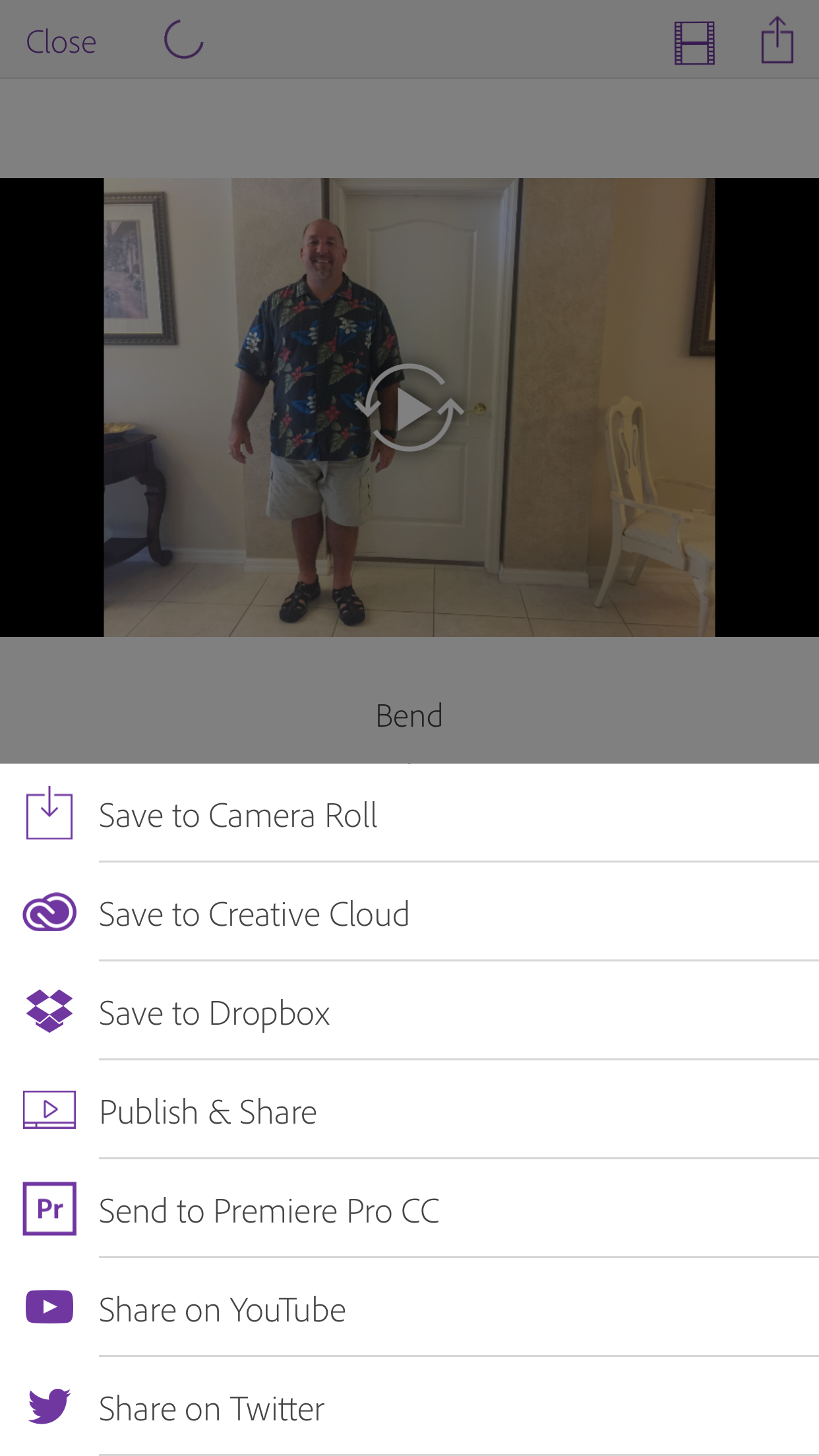 roving reporters. Android & iOS Downloads
Adobe Premiere Clip makes it fast and fun to create quality videos that can be easily shared. Teachers and students can simply click a button and automatically create soundtrack synched videos from existing photos and videos. Or if preferred, teachers and students can Drag and drop clips and photos in the order you like, trim out parts you don't want, and add visual polish with lighting adjustments, transitions, slo-mo effects and more. Android & iOS Downloads
Differentiation in The Classroom
Reading Time – Use videos to differentiate reading time in your classroom. Record yourself, parents, colleagues, administrators, guest speakers and more reading their favorite books. Then upload the video to Youtube,  get a QR Code for it, and have students scan the QR code to have you read to them.
Centers/Stations – Create learning centers or lab stations in your classroom. Create video instructions and lessons at each. This technique allows you to be in many places at once.
Gallery Walks – Create content-rich gallery walks where students can learn about art. By using QR Codes, you can be there with them at each step narrating or teaching through video. Better yet, why not have your students curate and narrate the content of your gallery walks as part of a collaborative class build.
Roving Reporters & Video Discussion Boards
Another application of video in the classroom is to have students work as roving reporters. 
Basically, students are assigned to, or select, different locations from around campus, town, or basically any other location. Then students learn about and produce a short roving reporter spot to share with others. This can be done with any video editing app and it can be streamed to Youtube, or teachers could do the same thing with FlipGrid.
With a social-media-feel, the new Flipgrid Android and iOS apps are moded on student's familiarity with the apps they already use. They remain intuitive, discussion-focused, and free with an updated look and feel. Using your unique grid code, students can easily join the conversation from their mobile or tablet device
Avatars & Augmented Reality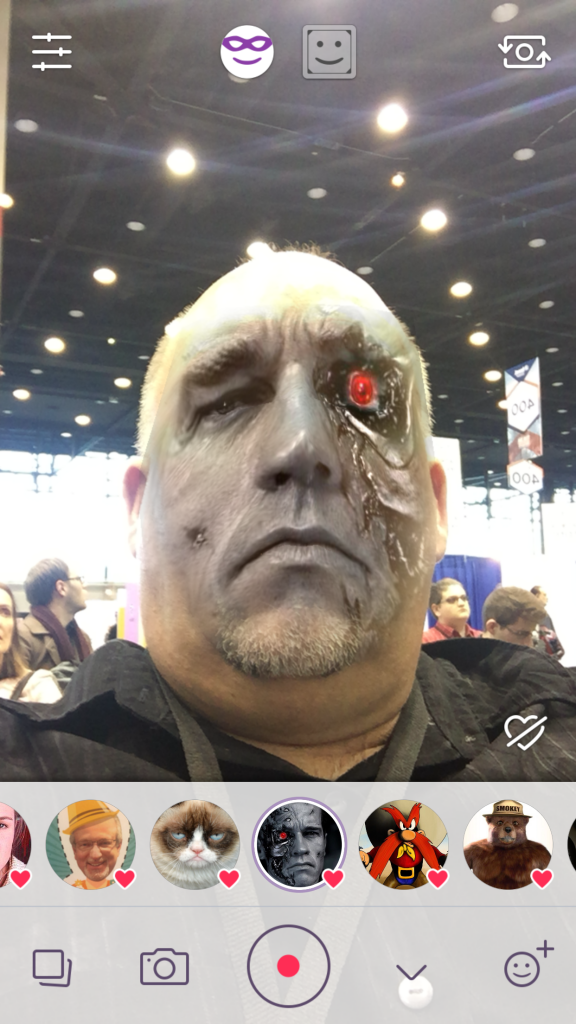 Faceswap Why have students learn about and give reports of famous people and famous fictional characters when they can give those same reports as those characters. Faceswap lets you switch faces with a friend or a photo in real-time. Record videos or photos of yourself swapping faces with a celebrity, friend or any fun picture from the internet or your phone. Unlike other apps that only can use static photos, this app switches faces live right from your camera's video feed.
Sock Puppets  lets you create your own lip-synched videos and share them on Facebook and YouTube. Add Puppets, props, scenery, and backgrounds and start creating. Hit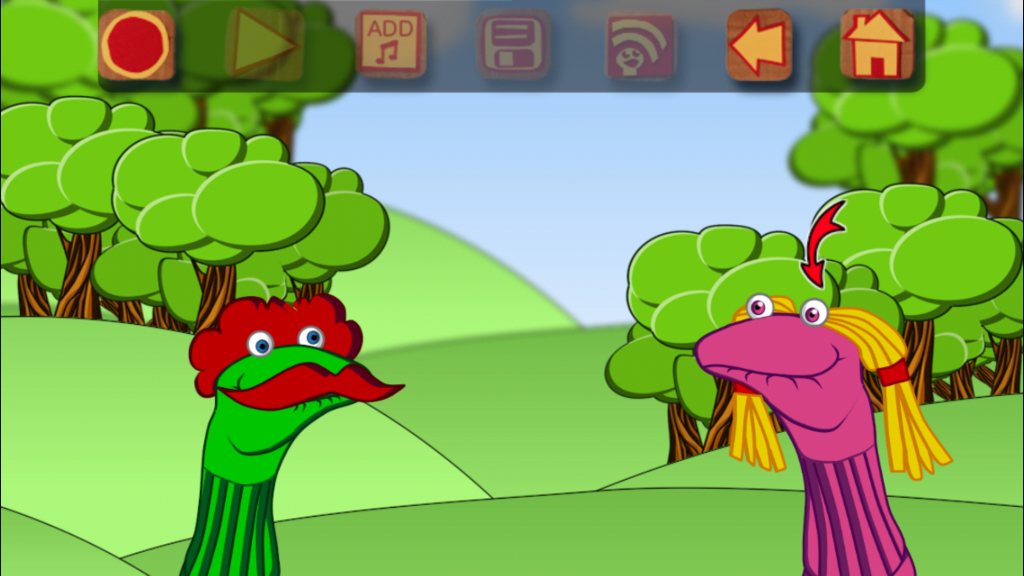 the record button and the puppets automatically lip-synch to your voice. They also virtually adjust voices to help students be more anonymous.
Crayola Color Alive lets kids color like never before! Crayola Color Alivecomes with 16 interactive coloring pages and 6 crayons, with 1 special e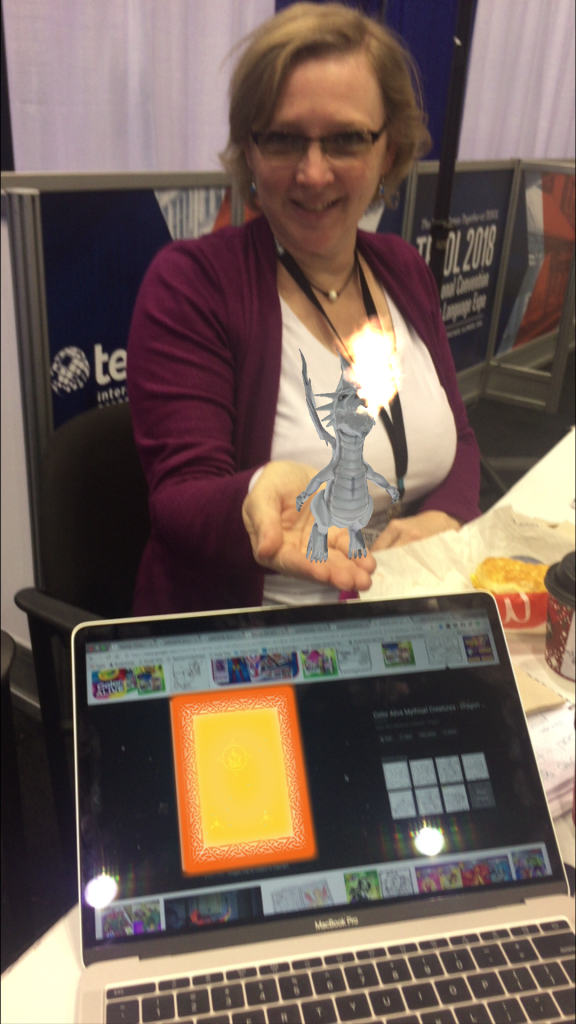 dition crayon for kids to create vibrant art in the physical world. The fun doesn't end when the coloring page is filled. With Color Alive, kids can use the special Color Alive app to watch their heroes come alive through augmented reality.
Greenscreening
Don't want to send students out of the classroom on roving reporter assignments? Why not turn your classroom into a greenscreen studio using a Greenscreen app. Use Google Street view to go anywhere in the world virtually and have students use video demonstrate their learning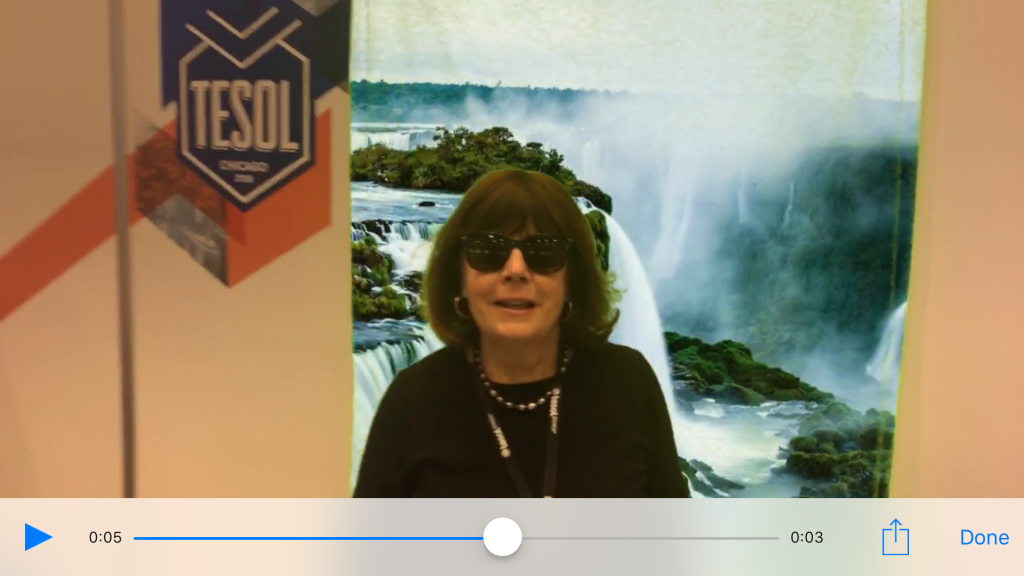 Instructional Mashups
A mashup is a combination of multiple things. For example, Some teachers have students make Book Trailers to advertise books and content. Perhaps a teacher is reading Bram Stoker's Dracula with students. Tht teacher could use Google Street View to get a background image of Dracula's Castle, Use that image to make a Greenscreened orientation to the Castle, connect that video to screencasted slides from a Powerpoint Presentation, and then mash all of that together into one Youtube Video.
Not sure what a screencast is? You should check out Screencastify.
Looking for a tool to Mashup smartphone videos and screencasts? You should check out ClipChampCreate. Clipchamp Create, or Create for short, is an in-browser video editing platform designed specifically to make video creation accessible for everyone, even for those with no prior editing experience. Since it is Cloud-based, it also works on Chromebooks.
In the end, I hope you remember, while there are a wide variety of amazing apps that we can use as teachers. I hope you will remember…
"it is not the APP, it is the application!"