Introduction
While we wait to begin, go ahead and solve this puzzle. Draw nine dots like you see in the picture below. Then, connect the nine dots with 4 straight lines; however, once you put your pencil on the paper, you are not allowed to pick it back up until you draw the 4 lines. Good Luck!
Ok, for fun let's try another. Get ready to write as many words as you can come up with in 30 seconds.
Wait for my instructions!
Communications
How do you communicate with your students? How do you know they are receiving your communications?
Active Learning Assignments – SQ3R –  Sugata Mitra?
Entrance Tickets  – Virtual Entrance Tickets 
Feedback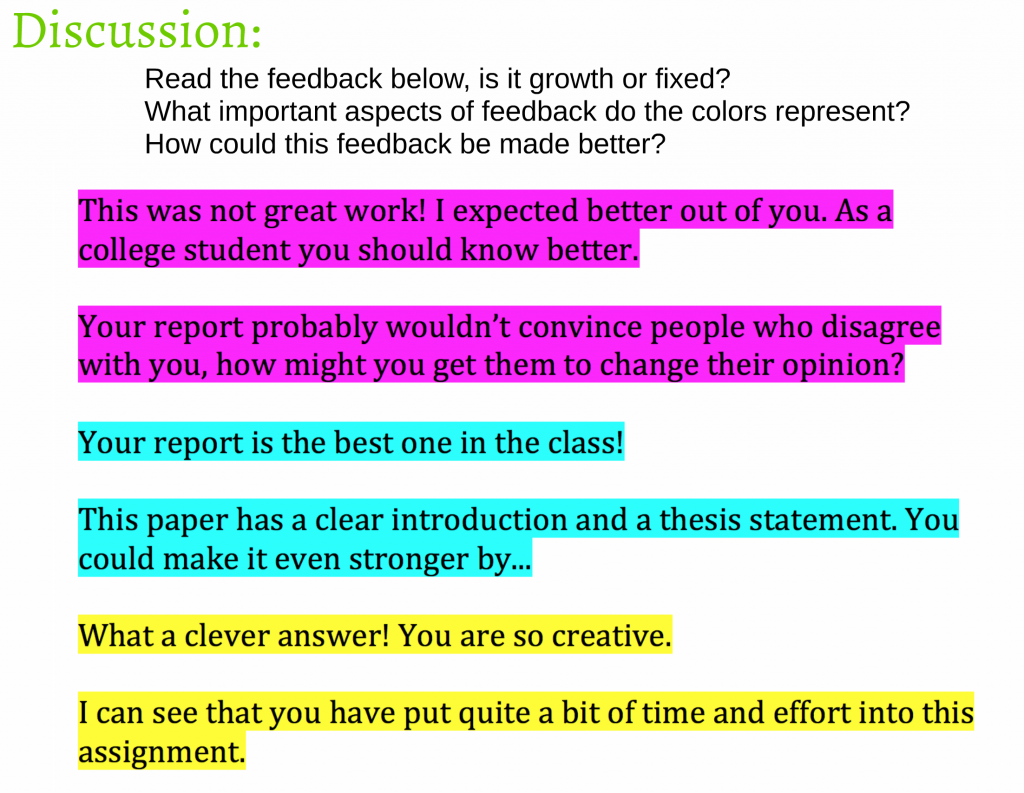 Focus on the Work: Feedback should be on the work, the process that led to the work, or the plan to improve the work: do not focus on the person who turned in the work.
Focus on Function: Feedback should be function to guide or encourage students to success, not judge.
Consider your Comparisons: Comparisons should be made to established criteria for the assignment not to other students in the class or other norm references.
Screencasting Feedback: using the chrome browser, you can easily record and share video feedback with students using Screencastify. 
Teaching Generation C
According to Allan J. Kimmel, we can thank professors Jan Kietzmann and Ian Angell for the term.
"Generation C refers to Constantly Connected Citizens who are Creative, Capable, Content-Centric Curators, Copiers and Combiners who are Community-oriented, Collectively Communicative, Collaborative, and Co-developing Consumers of Common Content."
Click here to learn how to make EdPuzzles.
Brain Rules
Click here or on the images below to learn more about John Medina's book.
Click here to get your own ThingLink account for free. 
Click here to learn more about how to make visuals interactive with ThingLink