Thank you so much for coming to my presentation this week. I hope you learned a few things and have some good ideas for ways you can use some of the technologies we discussed to better engage your ELL students. Remember, it is not about the APPs, it is about the Application! How do you plan to apply some of these ideas to help your English Language Learners?
Before We Get Started
If you would like to follow along with us today. Scan this QR code (Page 18)
If you don't have a QR Code Scanner click here to get the i-nigma scanner (My personal favorite!)
Here is how you create your own QR Codes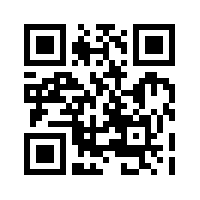 Imgur – turning videos into looping GIF files
NEW TRICK: Add GIF to the beginning of any YouTube Video link
MASHUP IDEA– Use GIFs or Videos with Total Physical Response
Jenny's Number –  Dragontape is a tool that allows you to combine Youtube Videos. It is also on of my candidates for favorite Web 2.0 App page 37. – this link takes you to a dragontape with examples of a Movie Trailer & the "Paper is Not Dead" starter video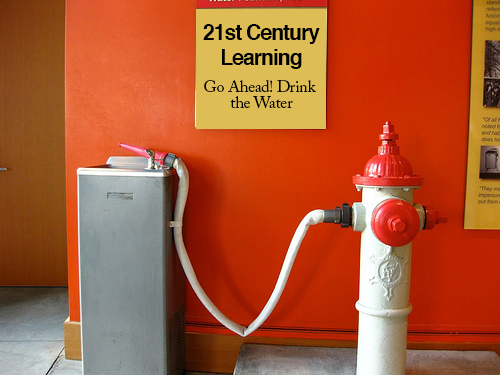 Douglas Adams – Rules for Innovation After 35!
Hello & Welcome!
Who are you?Let's get some Face Time! What are you here hoping to learn about?
Parking Thoughts in Parking Lots
Today's Meet (Candidate for favorite Web 2.0 App page 37)
Google Forms – Introduction Survey – Results (James' Top 5 – pg 37)
 Kahoot
join at https://www.sli.do/home with this code: #teachertricks  
Audience Feedback with Plickers
 
Questions – Concerns – Comments – Ideas
Bricks and Clicks
Cold Calling, No Opt -Out & I don't Know…YET!
Post Its in the Classroom!  Post it Plus App (iOs)  SamplePostitPlusBoard
Stick Pick & ESL Learners (iOS) (Candidate for Top 5 Pg 38)
Access and Community
Mark Prensky's on Digital Immigrants & YouTube is the Literacy of the 21st Century
Although it is a very difficult thing for many educators and other people to hear and face, and strange as it sounds, the truth is that for most people in the twenty-first century reading and writing are not the best ways to communicate.
Engagement & Gamification
Possible new perspectives on emotion, cognition, and attention
Who are Sugata Mitra and Mihaly Csikszentmihalyi?
Lev Vygotsky's Zone of Proximal Development – Soduku, Road signs & Junior Mentors
Download the app from iTunes here, and the Google Play Store, here.
Questions – Concerns – Comments – Ideas
Putting Junior Mentors to work
Challenging them to build – Challenging them to Make
Minecraft  – Microsoft acquires Minecraft EDU
Questions – Concerns – Comments – Ideas
Planning your PLN: Mavens, Connectors & Feeding
In The Tipping Point, Malcolm Gladwell describes three characters and you should do your best to identify at least two of them (Mavens and Connectors) and add them to your PLN. Here are some FEED ideas:
Facebook  – Writing with the Stars
Idea Feeds, Read Write Think,  Sophia, Idea channel, TED, Vsauce, smarter every day,  edudemic, mashable, techcrunch, readwriteweb, wired, twitter, lifehacker, 21st century learning, iTunes U, edutopia, classroom 2.0, iLearn Technology, EdTechTalk, infinite Thinking Machine, Dangerously Irrelevant, Circlesofinnovation.org, etc.
Feeding Trivia – How many apps in the app store? How many songs in iTunes?
 (page 40)
Who is in your plan? How do you feed? Please share on my personal backchannel. 
BYOD
How many of you are Nomophobic?
Who said books will be obsolete in 10 years? 
Lesson Ideas
Prefix Suffix  COCA Corpus (page 27) Word Reference
Mad Libs App iOS  Android Version
Questions – Concerns – Comments – Ideas
Common placing in the 21st Century
How many of you are currently using Google Drive, Dropbox, Twitter, Evernote, Facebook, Pinterest? Then you are Common Placing! (page 20)
Using Blogs  kidblog.org, blogger, wordpress.com, edublog, weebly.com
The Power of Infographics
Go ahead, Google Infographic on Infographics!
A little touch up? Free Fun with Pixlr  
Piktochart  Canva
Best Uses For iPads in the Classroom
Things You Should Know about iPads But Might Not! For Example, split keyboard, jumping home, four finger swipes, & making an a page into an app.
Increasing Time on Task with Guided Access (page 10)
Quick Post Lunch Review
Enhanced Google Searching  List of Google Search Skills
Making the best use of browsers Rover & KidsRex
Best Practices for Youtube (page 36)
186 of the best YouTube Videos
Skype, Google Hangouts, Talky Video Conferencing & Google Hangouts On Air (page 46)
Dragontape – Jenny's Number
Screencasting and Screencastify

PE & Exercise   Massive Multiplayer Fun
***Please remember that there are laws and rules governing the downloading and permanent copying of YouTube videos. Try to err on the side of Fair Use*** Clip Converter
Questions – Concerns – Comments – Idea
Writing in the Clouds
Google Drive, iCloud, Office 365 (page 48)
Google+ Communities (page 45)
Letter to Learn By    Group Work Assignment
Enhanced feedback: Screen Casting & Pad Casting
Final Countdown
"If we teach today as we taught yesterday we rob our children of tomorrow" John Dewey
Augmented Reality –Tagging Reality!
You are going to want to see this!
Final Thoughts
Thank You
Here are some other apps you might want to check out
PhotoMath

PhotoMath from MicroBLINK on Vimeo.
http://en.linoit.com/