Yesterday, I gave a short talk for Softchalk on Flipping the Classroom. As always, I had a great time and hope all that participated learned something they can utilize. During the presentation, I also shared some tips and tricks:
I also revealed that this year at NISOD, we will be sharing a new open-source, faculty-driven, socially collaborative faculty development initiative called "Circles of Innovation." You won't want to miss it. The supporting website is still in design, but the initial face to face sessions at Valencia have gotten off to a great start and people are excited. I will be sharing more soon. The website should be up and operational next week and will be found at Circlesofinnovation.org. You are free to go there now, but please remember it is still in beta and the site is running a little slow.  If you would like to learn more about it, I have placed the NISOD presentation information below.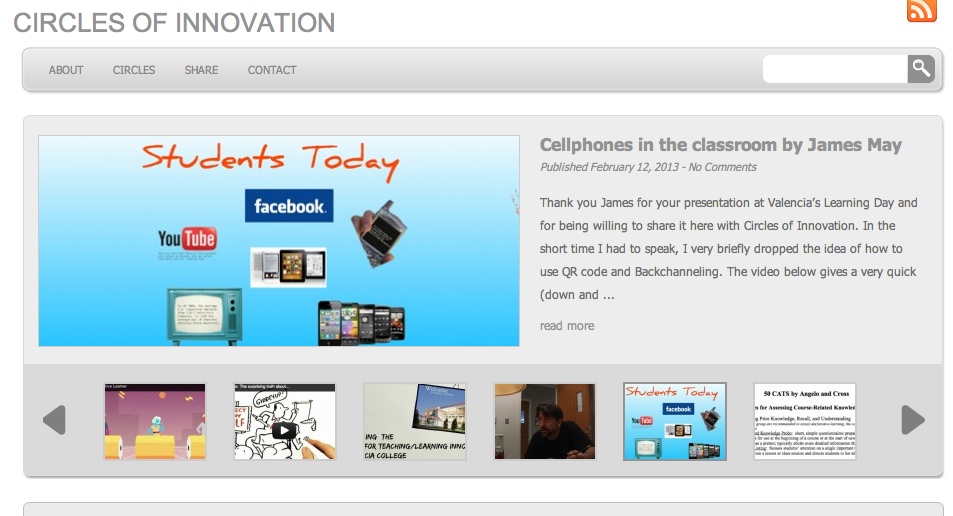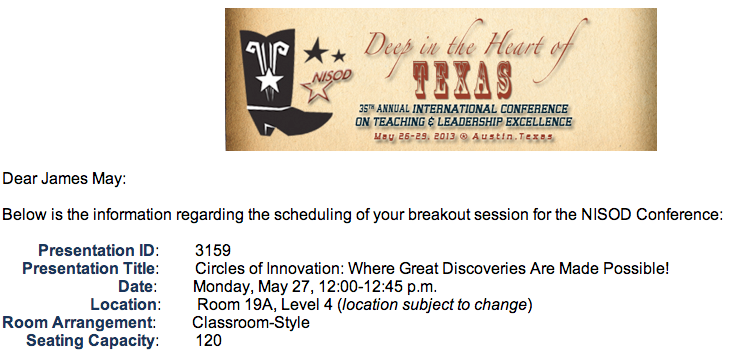 Thanks again for all of you who came to the talk yesterday. Once I have the link information to the Softchalk archive, I will come back and put it here for you. For now though, here is a copy of my prezi.