This interactive presentation was developed for Miami Dade College's "Strengthening Our Roots: Enhancing Quality, Opportunity and Success" on March 7th 2014.
Parking Thoughts in Parking Lots
Backchanneling Today's Meet  SpeakUp
Introduction
Douglas Adams - Helping Us Understand Ourselves
Mark Prensky's Digital Immigrants - All now naturalized citizens.
Access and Community
Who are Sugata Mitra and Mihaly Csikszentmihalyi?
Possible new perspectives on emotion, cognition, and attention
Lev Vygotsky's Zone of Proximal Development - Soduku, Road signs & Junior Mentors
Massive Multiplayer Fun: Flow, Fiero and Naches
Planning your PLN: Mavens, Connectors & Feeding
In The Tipping Point, Malcolm Gladwell describes three characters and you should do your best to identify them and add them to your PLN. Here are some FEED ideas (Idea channel, TED, Vsauce, smarter every day,  edudemic, mashable, techcrunch, readwriteweb, wired, twitter, lifehacker, 21st century learning, iTunes U, edutopia, classroom 2.0, iLearn Technology, EdTechTalk, infinite Thinking Machine, Dangerously Irrelevant, Circlesofinnovation.org, Facebook, Pinterest)
Common placing in the 21st Century
How many of you are currently using Google Drive, Dropbox, Evernote, Facebook, Pinterest? Then you are Common Placing!
CTD0205k: Tumbler Multimedia Microblogging CTD0208a: Facebook 101
The Power of Infographics
Go ahead, Google Infographic on Infographics!
Fun with Photoshop
If you liked that video, you should see this.  Ok, one more just for fun. 
Free Fun with Pixlr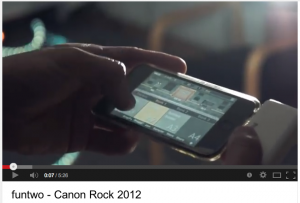 Writing in the Clouds
Google Drive, iCloud, Office 365
The Flipped Classroom
Chickering and Gamson's 7 principles and Blooms Taxonomy on its head
Best Practices for Youtube
How many of you know about Funtwo?
Dragontape - Jenny's Number
Screen-cast-omatic  - CTD0205d: Screen Capture Learning Objects CTD0205m: Create Your YouTube Channel
TED in the Classroom
Embedding, TEDed, Hosting TED events
CTD0207: NBC Learn- 80 years of Broadcast
Augmented Reality –Tagging Reality!
You are going to want to see this!