Learning in a Giffy
For those of you not familiar with the Gif file format, GIF stands for Graphics Interchange Format, and it is a bitmap image format that was introduced by CompuServe in 1987. And just so you know, Steve Wilhite and his fellow creators at CompuServe have long fought for the word to be pronounced Jif with a soft "G" /ˈdʒɪf/, like the peanut butter. In fact, it has been noted that CompuServe employees would often say, "Choosy developers choose GIF." Anyways, today you can easily make GIFs by simply adding the letters GIF to the front of the Y in any YouTube video. And Making Gifs allows teachers to demonstrate things in a Giffy. Well not technically – for those of you who are sticklers out there a Jiffy was defined by Gilbert Newton Lewis (1875–1946). He proposed a unit of time called the "jiffy" which was equal to the time it takes light to travel one centimeter in a vacuum, approximately 33.3564 picoseconds, but you get the picture. So lets try it, lets make a Gif.
Post It It the Classroom
Post Its in the Classroom!  Post it Plus App (iOs)  SamplePostitPlusBoard
Post-It Printables  Virtual Post Its
Greenscreen and Hams!
Lego Your Creativity
How do you Lego?   Lego Classroom Ideas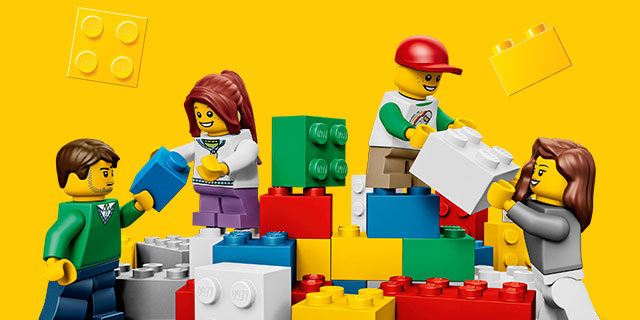 Augmenting Your Reality
You are going to want to see this!
Google Cardboard Virtual Reality
Faceswap Challenge
There is a new app that allows you and your students to become just about anyone, well anyone or anything you can find a picture for that is. And given that there are quite a few teaching applications for this technology, we thought we should share it. The video below, demonstrates the technology with some movie quote trivia? How many of the movie quotes do you know? Go ahead, give it a go!
Here is the introduction video from Face Swap Live. You can also download the app from that link. The app does cost a buck, but it is well worth it. Enjoy!